Gibson Les Paul Deluxe Refret
Here the poor fretting, damage to the binding and missing inlay can clearly be seen.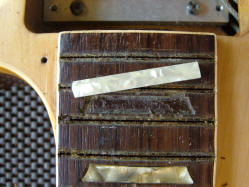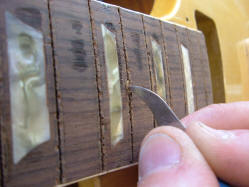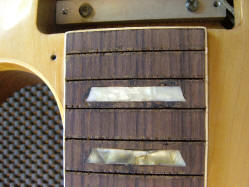 A piece of scrap celluloid pickguard material was used for the new inlay, a little white, but I fixed that. Then the fretboard is sanded and the slots cleared of old glue and crud....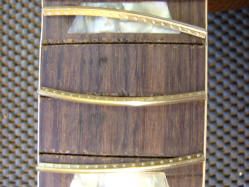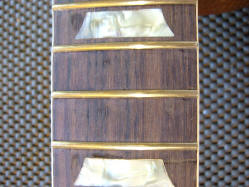 ..the new frets could then be fitted. These frets are Dunlop 6150 and were cut to the exact length of the slot.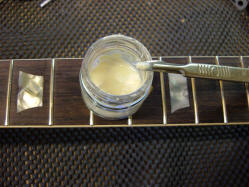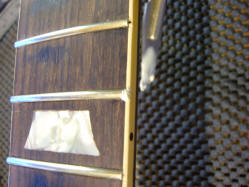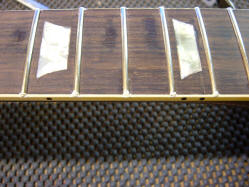 A mixture of celluloid binding, acetone and a drop of yellow stain was applied to the ends of the frets.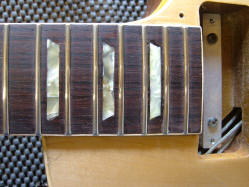 The 21st fret inlay was yellowed slightly, not too much, as celluloid yellows with age anyhow. Once the nibs had set, the frets were shaped and polished and the guitar set up.